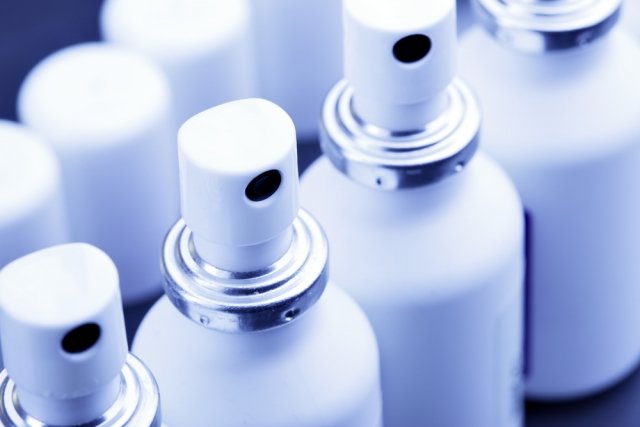 This is big, Big, BIG NEWS; bigger than when we first heard about VIAGRA!!!
Dr. MIKE WYLLIE, one of the team of science gods who developed the medicine, VIAGRA, to help men combat ERECTILE DYSFUNCTION; is on the cusp of releasing a spray medication that will be a treatment for PREMATURE EJACULATION.
DAILY MAIL reports TEMPE, a spray-on medication, has been judged safe and effective by the European Medicines Agency and is expected in bedroom cabinets early next year.
Premature ejaculation is a problem that affects at least one in four men, making it more common than the impotence caused by Viagra.
In trials, men who used the spray ahead of sex lasted on average five times longer.
Women also benefited from longer love making, with both sexes expressing greater satisfaction with their sex life.
Dr Wyllie, formerly of pharmaceutical giant Pfizer and now of small British biotech firm Plethora Solutions, said:
"Premature ejaculation doesn't just make the patient feel bad.

It does affect the partner and can completely destroy relationships. I feel this could save relationships."
Premature ejaculation can wreck self-esteem, make it difficult to form and maintain relationships and, at its worst, can make it impossible for partner to become pregnant.
Despite its toll, there is just one pill specifically designed to tackle the problem but it is expensive and not widely available in the UK.
The exact causes are unclear but it is thought over-sensitivity is part of the problem.
The Tempe spray contains low doses of two anaesthetics which help give a man more control. It only takes around five minutes to get work, although those who like to be spontaneous will be pleased to know it can be sprayed on up to two hours before sex.
A pocket-sized can will last a year, if a man has sex five or six times a month.
However, some of those who tested the drug experienced side-effects, including burning sensations and headaches.
-CCG
ATL NIGHT SPOTS