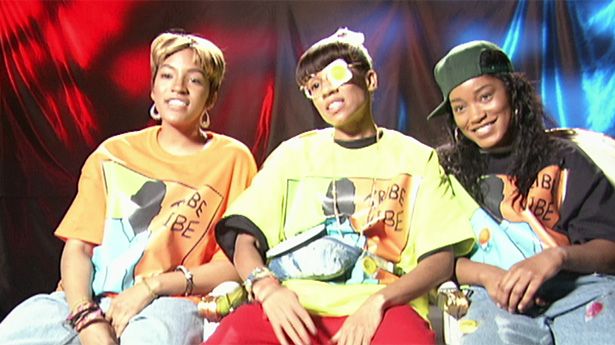 VH1 has released the trailer o CRAZY SEXY COOL: The TLC STORY!!!
The film stars LIL MAMA, KEKE PALMER, and DREW SIDORA as LEFT EYE, CHILLI, and T-BOZ.
In other
TLC
news, the group has revealed the details about their new album.
Though the project does not have a name yet, it will feature fan favorites, biggest hits, plus four all-new songs including MEANT TO BE, (penned by NE-YO and used in the VH1 Original Movie); and POSH LIFE (produced and co-written DALLAS AUSTIN).
T-BOZ and CHILLI have also tapped LIL MAMA to perform with them at VH1's MIXTAPE FESTIVAL in HERSHEY PARK, PA July 26-27.
CHILLI said;
"For 10 years we have been mourning the death of our sister Lisa, and although we have discussed the option of bringing in someone to perform with us, it never felt right at the time," said Chilli. "Watching Lil Mama on the set of our movie CrazySexyCool: The TLC Story reminded us of Lisa's spirit, and, for the first time since her passing, we felt everything come together in an organic way."
T-BOZ added,
"Lil Mama's authentic style, although very different from Lisa's, got our creative juices flowing. By bringing her in, we will continue to keep TLC's music alive for a new generation of fans. We are thrilled to be writing this new chapter in the TLC story."
LIL MAMA expressed her excitement saying,
"Lisa Lopes was a one-of-kind performer who cannot be replaced," said the 23-year-old rapper. "I am grateful to Chilli and T-Boz for the confidence they had in me to portray her in the film and to invite me to perform and record with them and pay tribute to her incredible talent."
-CCG
THEYBF