Thursday, May 28, 2015
COLOMBIA-born ABC sitcom
MODERN FAMILY
star SOFIA VERGARA covers the SMOKIN' HOT SUMMER 2015 issue of
COSMO For LATINAS
!!!
Here are some interview highlights:
On whether she still believes in soul mates:
"Yeah. I believe that you can find a person who is very similar to you and that a relationship doesn't have to be a struggle. If things are easy, I think that's when you've found a soul mate."
On what she's most proud of in her life:
"My son [22-year-old Manolo]. I think it's so hard to raise kids nowadays, and he has grown up to be so respectful and responsible."
On fame:
"Sometimes you want fame to go away a little bit, because you want to do normal things … I think I'm old enough that I've already enjoyed all of it, so if it goes away, I think I'm still going to be OK. It was never really what I was looking for — it wasn't even being an actress or being famous — it was just supporting myself and
making money
and doing a
business
for myself. I've achieved all of that already, so I don't think I'll have a problem."
On being a Latina in Hollywood:
"There aren't as many roles for Latinas as we would want there to be, but we shouldn't be complaining because a Latin girl just won a Golden Globe, a Latin director just won an Oscar. We should be very happy that there are people out there who are doing things and being recognized."
-CCG
Wednesday, May 27, 2015
Singer/Songwriter/Musician/Producer/Actor/Businessman
ALOE BLACC
was born EGBERT NATHANIEL DAWKINS III in ORANGE COUNTY, CA, to parents from PANAMA, is married to MEXICAN-AUSTRALIAN Rapper/Songwriter
MAYA JUPITER
, and managed to find time for PLAYBOY Journalist ADAM POPESCU to complete a
PLAYBOY INTERVIEW: ALOE BLACC
!!!
Here are some interview highlights:
How different of an artist are you now versus the Emanon days?
I got signed by an indie label as a singer rather than a rapper. I had the opportunity to explore different kinds of song writing. And I started studying a lot of different types of songwriting. The content is the same. I think as an MC I was doing a lot of socially conscious and introspective work. As a singer it's still socially conscious. I've sort of found a voice as a champion of the underdog, singing songs of triumph over adversity.
What about the difference between life on an indie versus major label?
Indie you don't have the access to radio and television and press the way major labels do. But you have street cred and artistic freedoms that you might not have at a major. I still have a lot of artistic freedom. I was lucky that I developed my profile as an indie artist and then a major bought into that mystique, and I get to continue that.
Did working with Avicii push you over the top, to make you a recognizable face?
I wouldn't say that I'm a very recognizable face. I wouldn't want that for myself, actually. Part of the reason why I'm at PTTOW! is to engage in other business ventures that can definitely be an exit strategy from the music game as an artist. I'm going to continue to make music, but I don't necessarily care to be famous. I want to continue to make great songs that will stand the test of time without playing the industry game of chasing the popularity and celebrity. I'd rather develop a killer app, be home to raise my child instead of on the road.
I think the song that put me into more of a visible space in the U.S. was
"The Man,"
and in Europe was "Wake Me Up." (https://youtu.be/M_o6axAseak) Europeans were familiar with
"I Need A Dollar,"
and when "Wake Me Up" came out with Avicii as the artist, they were sure to put my name next to his. In the U.S. it wasn't necessarily the same. They put Avicii the artist without putting my name next to it. Which is just because he was the artist of record. In the U.S., "The Man" is the song that made me more visible because it was proper Aloe Blacc released, and a massive television commercial with the song.
What does your name mean?
When I was in high school I was a hip-hop artist. I wanted to describe myself as being smooth like lotion so I chose aloe. Something really simple and juvenile. Stuck with me into my singing career.
Is it more challenging for an artist to break through than it used to be, or is it easier with Soundcloud and YouTube to develop an audience?
I think it's easier for artists to break through and find his or her own audience using social media and other platforms that are online. And as long as they create content that is accessible but also attractive to whatever particular audience they believe they're delivering to, they'll have a fanbase that can sustain their livelihood.
Success is measured in many different ways. For me, I measure success as writing a great song. And that's ultimately why I want to get into other forms of income-earning activity, because writing a great song doesn't necessarily translate into getting on the radio and making money. Especially in this climate where digital sales are dwindling due to streaming, and the streaming economy doesn't pay the same as the old physical economy or digital download. I'm going to jump ship. Exit the artist world in a way that doesn't require playing the game of writing a song that can be massively popular. I just want to write songs that my heroes would look at and say that's great. That my peers would choose me to be part of something like the Songwriter's Hall of Fame. And you don't get that by writing hits, you get that by writing great songs. I'd be remiss to try to chase Number Ones. Because that could be my demise.
What's your biggest challenge as an artist?
Time, I think. Finding the time to balance between family and creativity. Usually there's a cycle to an album, but the music industry's so in flux that the cycles are changing. Generally you release an album, you tour on that album. The cycle can be two years plus. It's much faster now. People are able to consume quicker. And they want to be able to consume on-demand. Part of me thinks, and I've suggested to the record label, "I have 40 songs, why don't I just release all of them? Let people binge if that's how they consume these days. People are binging on television, why not let someone go deep with my catalogue?" Record labels are notoriously antiquated. They don't embrace the change in technology as fast as the technology is changing their industry. And they don't embrace crafty ideas to get ahead of the curve, either. What it requires ultimately is a road artist. I think if I was in a position that I didn't establish who I was, and have a nest egg, then I would be fearful and have to operate by their means. But I can see a different path and I think it requires some initiative.
Baltimore, Ferguson, all this craziness — a lot of artists are quiet about it. What's your take?
My take is don't scream unless you have something to say. If we're going to organize and march we have to have a reason for it. What are we organizing and marching for?
Selma
came out at a perfect time for us to recognize that if you're going to march you have to have a directive. What is the goal? The goal can be manifold. I believe it is a call to jobs. Father Greg Boyle in Boyle Heights says nothing stops a bullet like a job. That's the truest thing. I want to create jobs. How do you create jobs? One way is create the farms in peoples' front yards and backyards. It gives people purpose and something to do. How else? Well, there's an underserved population that hasn't learned about computers and technology. So I've been supporting hackathons and I'm going to get involved with the folks bringing hackathons to the high schools in the inner city.
Why ship the jobs off to India? We can do them right here. I'll figure out how to use either celebrity influence, or money or whatever else, to get people involved in this new space. It absolutely builds confidence, it keeps them off the streets. If they can create something, there's nothing better than the feeling of creating something others are using. It's addictive and it's going to make you want to do it again and again. It becomes the new Jordans. Instead of going out and showing off a new pair of Jordans, you're showing off that you built this new app everyone is using. And that's going to change who's the big man on campus.
-CCG
CRAZY COOL GROOVY CONGRATULATIONS goes out to Head Coach DAVID BLATT and the CLEVELAND CAVALIERS for defeating the ATLANTA HAWKS 118 - 88 last night in Game #4 of the 2015 NBA EASTERN CONFERENCE FINALS on their home court at QUICKENS LOANS ARENA in Cleveland to sweep the HAWKS 4 - 0 to win the 2015 NBA EASTERN CONFERENCE CHAMPIONSHIP!!!
-CCG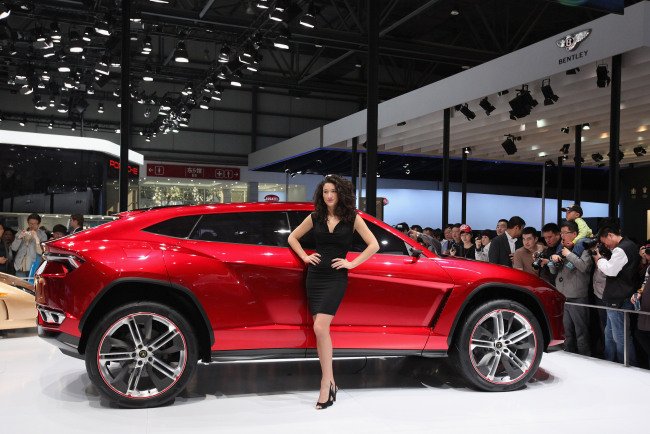 The Lamborghini SpA Urus sport-utility concept vehicle is seen during the 2012 Beijing International Automotive Exhibition at China International Exhibition Center on April 25, 2012 in Beijing, China. More than 2,000 automotive enterprises from 14 countries and regions participated in the 2012 Beijing International Automotive Exhibition from April 23 to May 2.
LAMBORGHINI
is one of the most iconic automobile manufacturers in the world, best known for their Italian race cars!!!
The name 'Lamborghini' is synonymous with speed, yet nothing in this world is sacred. We live in a world where traditions die out like the California Condor, and thus Lamborghini is officially rolling out an SUV because wealthy oil barons in the middle east need a place to put the carseat that holds their wealthy infant oil barons.
That's right - a Lamborghini SUV is confirmed for production in 2018, and it will ship to the United States, China, UK, Middle East, and select parts of Europe.
BLOOMBERG
says;
"Automobili Lamborghini SpA will build a new high-performance sport utility vehicle in Italy that may double the size of the supercar brand, after reaching a deal on tax breaks with Prime Minister Matteo Renzi's government, said people familiar with the matter.
Lamborghini met several times in the last few months with representatives of the Italian government before making a final decision on the production of the SUV, people familiar with the matter said earlier this month. To cut costs, the chassis and other key components are set to be produced at Volkswagen AG factories, such as a plant in Bratislava, Slovakia, where the frame for the Porsche Cayenne SUV is made, the people said."
BUSINESS INSIDER
says;
"In exchange for Lamborghini's plan to hire as many as 500 people, [Prime Minister Matteo] Renzi's government will grant as much as 80 million euros ($87 million) in tax breaks and other benefits to expand production in Italy, they wrote, citing unnamed sourced with knowledge of the deal.
"[Parent company] Audi is seeking to broaden Lamborghini's lineup beyond two-seat supercars, which have limited appeal in emerging markets such as China, where road conditions can be poor."
-CCG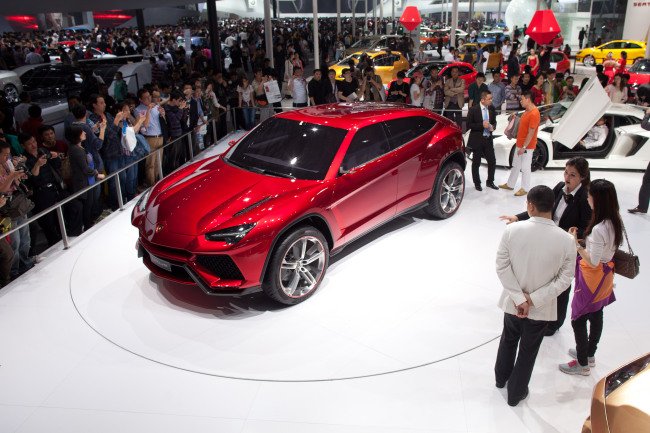 ANS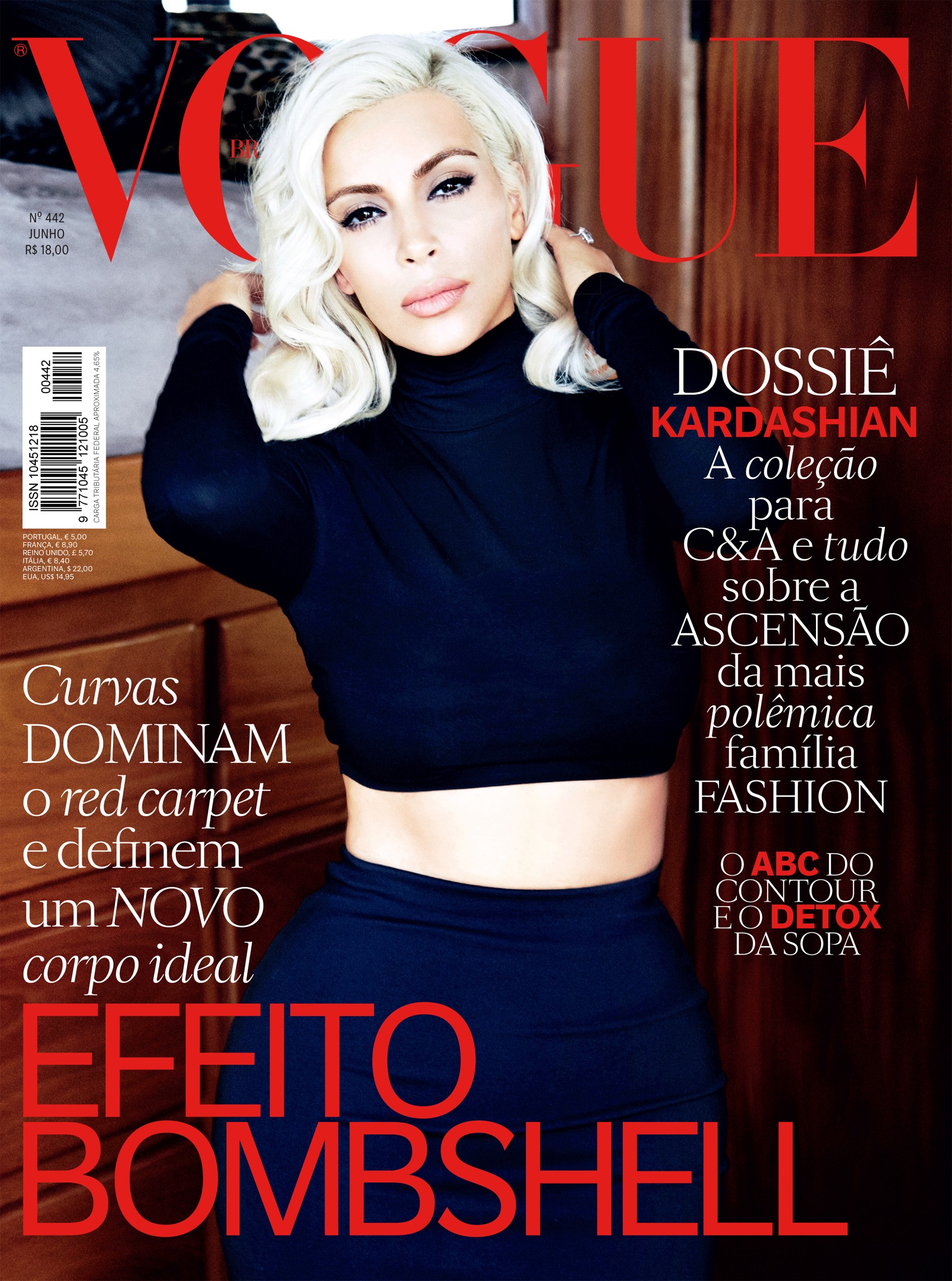 Mrs. KIMBERLY KARDASHIAN WEST goes Platinum Blonde and appears to channel a latter day portrayal of iconic Actress MARILYN MONROE for the June 2015 issue of
VOGUE: BRASIL
!!!
-CCG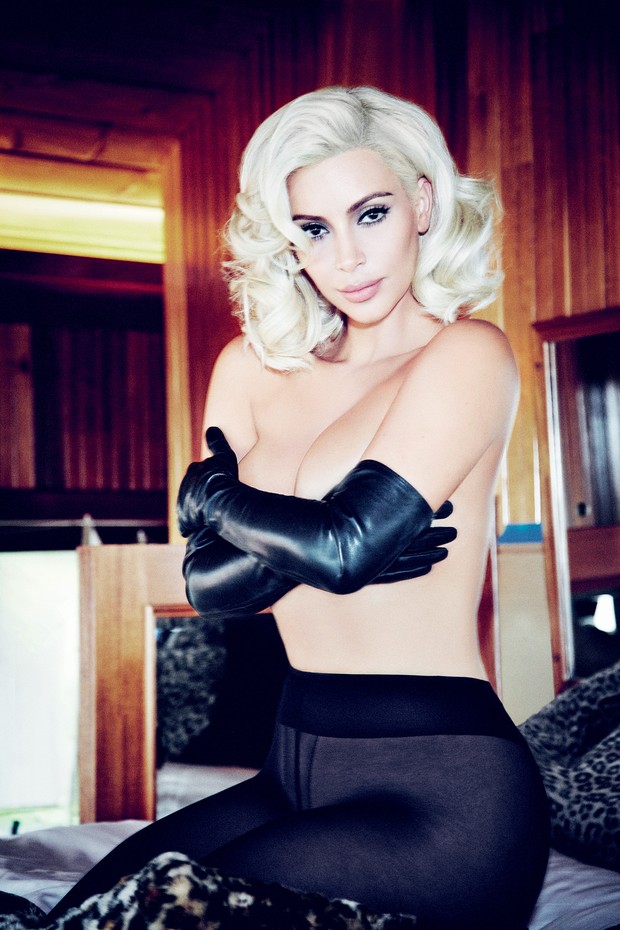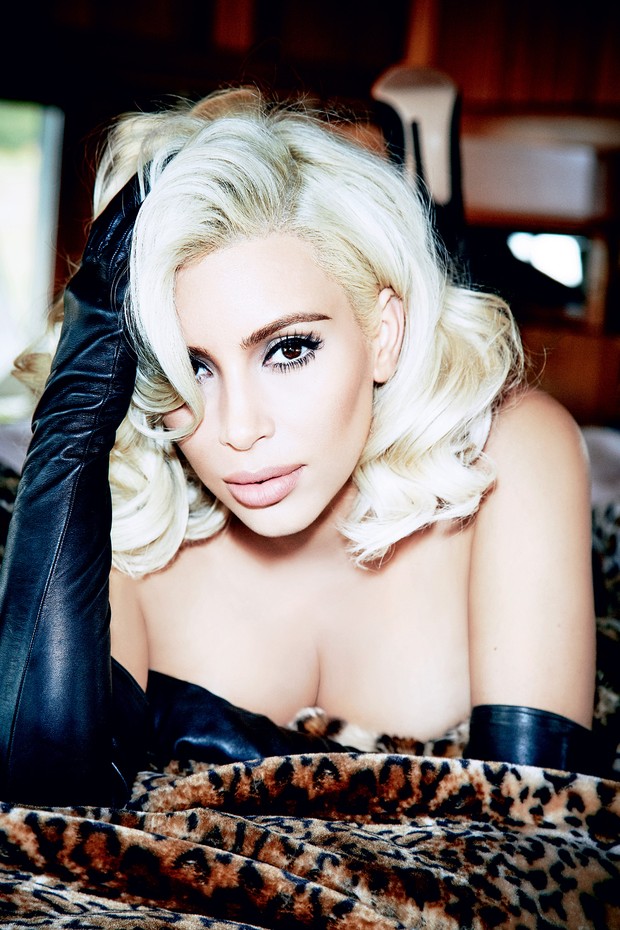 UK Actress NATHALIE EMMANUEL stars in new film,
FURIOUS 7,
as well as starring as MISSANDEI on the HBO fantasy drama
GAME Of THRONES,
and she covers the May 2015 issue of
MISS EBENE
!!!
-CCG
Posted by

CCG
at 3:05 PM
No comments:

Links to this post
Tuesday, May 26, 2015
Wednesday, May 20, in The ATL, on the morning that the ATLANTA HAWKS would host Game #1 of the 2015 NBA EASTERN CONFERENCE FINALS against the CLEVELAND CAVALIERS, RYAN CAMERON debuted this song,
ATL GARDEN TOOL,
which is a remix of this song,
ATL H*E - BABY D, ft PASTOR TROY, ARCHIE EVRSOLE, & LIL JON
, on his show,
The RYAN CAMERON MORNING SHOW With WANDA SMITH
!!!
-CCG
Video -
Posted by

CCG
at 7:58 PM
No comments:

Links to this post
In celebration of BLACK MUSIC MONTH 2015, supernova COMPTON Rapper/Producer KENDRICK LAMAR covers the
SPECIAL EDITION: 2015 CELEBRATION Of BLACK MILLENNIAL MUSIC ISSUE
of EBONY Magazine!!!
EBONY recognizes the millennial music artists who've been breaking down boundaries, making waves and changing the game of popular music. When deciding who'd grace the cover of the latest issue, EBONY made a unanimous decision to tap the talented KENDRICK LAMAR as the feature artist.
With his latest album,
To PIMP A BUTTERFLY,
the Compton-born wordsmith has touched on topics reflecting the everyday conversations of Black America, becoming a voice of the new generation in the process.
-CCG
THEYBF
Posted by

CCG
at 7:07 PM
No comments:

Links to this post