Wednesday, March 22, 2017
Courtesy of the really good folks at
FANCIED
, here is your updated
2917 NCAA DIVISION I WOMEN'S BASKETBALL CHAMPIONSHIP TOURNAMENT SWEET 16 BRACKET
!!!
-
CCG
LOS ANGELES ANGELS Outfielder MIKE TROUT, CHICAGO CUBS Outfielder/Third Baseman KRIS BRYANT, and BOSTON RED SOX Outfielders MOOKIE BETTS, ANDREW BENINTENDI, and JACKIE BRADLEY Jr. cover the
2017 MLB PREVIEW ISSUE
of
SPORTS ILLUSTRATED Magazine
!!!
-
CCG
A post shared by Nicki Minaj (@nickiminaj) on
CRAZY COOL GROOVY CONGRATULATIONS
goes out to Rapper/Singer NICKI MINAJ, who on Monday, March 20, set a new record for
MOST HOT 100 SINGLES By A FEMALE ARTIST
!!!
ROLLING STONE Magazine
reports NICKI MINAJ recently released the three new singles
CHANGED IT
,
NO FRAUDS
,
REGRETS IN YOUR TEARS
, ALL three have landed on the
BILLBOARD
chart, giving her a total of
76 HOT 100 SINGLES
.
This new record of 76 eclipses the record of 73 that she previously shared with Queen of Soul ARETHA FRANKLIN.
-
CCG
A post shared by Nicki Minaj (@nickiminaj) on
Tuesday, March 21, 2017
Last NFL Season, SAN FRANCISCO 49ERS QB #7 COLIN KAEPERNICK sparked a firestorm of national controversy when at the beginning of a game, he refused to stand for the rendering of the
STAR-SPANGLED BANNER
, choosing instead to remain seated on the team bench!!!
For subsequent games, he chose to kneel on one knee.
Last season was also his option season, and during this off-season he has chosen to opt out of his contract with the team, choosing to go into the pool of free agents.
COLIN KAEPERNICK remains unsigned.
Filmmaker SPIKE LEE is also known for his activism and outspokenness. The famed director took to
INSTAGRAM
to call out the NFL and the NEW YORK JETS.
ESPN: FIRST TAKE
Analyst STEPHEN A. SMITH weigh in on the situation. He notes that had it not been for the drama surrounding his activism, by this point in the NFL off-season; Kaepernick would have a spot on a NFL team roster.
-
CCG
A post shared by First Take (@espnfirsttake) on
The GRIOT
The JASMINE BRAND
Monday, March 20, 2017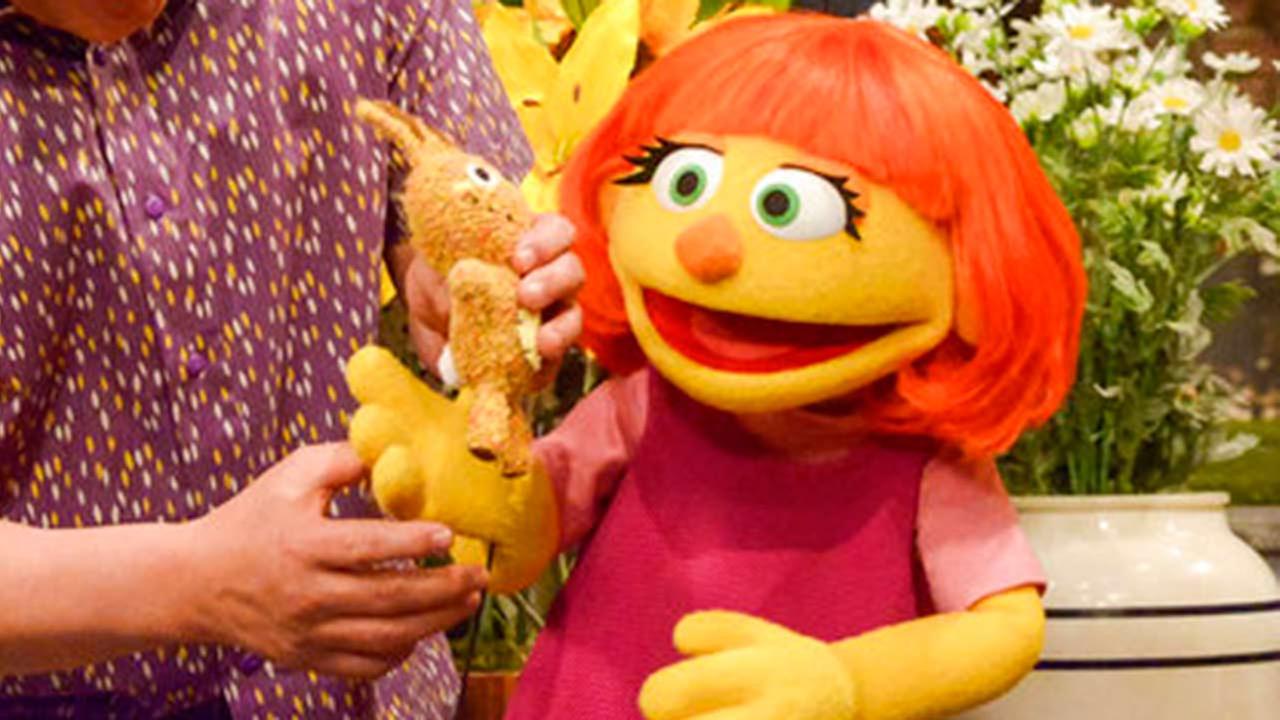 Next month, popular PBS children's show
SESAME STREET
will introduce new character
JULIA
, who has
AUTISM
!!!
Sunday,
SESAME STREET
posted videos to their
HBO
and
YouTube
sites. Watch JULIA and her friend
ABBY CADABBY
sing the Sesame Street theme song,
SUNNY DAYS.
ABC NEWS
reports SESAME STREET Senior Writer CHRISTINE FERRARI said;
The character was complex because

"autism is not one thing, because it is different for every single person who has autism.

When [children] encounter [someone autistic] in their real life it's familiar. And they see that these-- these can be their friends too."
STACEY GORDON has a son with autism, and she will be the puppeteer for Julia.
STACEY GORDON said;
"[This] means that our kids are important enough to be seen in society. Having Julia on the show and seeing all of the characters treat her with compassion ... and like her. Had my son's friends been exposed to his behaviors through something that they had seen on TV before they experienced them in the classroom, they might not have been frightened. They might not have been worried when he cried. They would have known that he plays in a different way and that's OK."
-
CCG