Sunday, June 17, 2018
AJIOMA ALEXUS
Las night in HOLLYWOOD, the
2018 MTV MOVIE & TV AWARDS
were taped at the
BARKER HANGAR
in SANTA MONICA!!!
Feast, Salivate, and; Lick Your Lips over some of our favorite
CCG Jazzy Jewels
who carried their candy cakes down the
2018 MTV Movie & TV Awards Red Carpet
.
The 2018 MTV MOVIE & TV AWARDS airs Monday, June 18, 2018; 9:00 PM EST on MTV.
-
CCG
ALISHA BOE
AMANDLA STEINBERG
ASHLEIGH MURRAY
CHLOE x HALLE BAILEY
CHLOE BAILEY
HALLE BAILEY
JASMINE SANDERS
LENA WAITHE
LIZA KOSHY
TIFFANY HADDISH
YARA SHAHIDI
ZAZIE BEATZ
ZENDAYA COLEMAN
ZIMBIO
Saturday, June 16, 2018
Comedian-Actress TIFFANY HADDISH is the cover story for
The YEAR In COMEDY 2018
issue of
The HOLLYWOOD REPORTERMagazine
!!!
Here are a few interview interludes:
On the LEONARDO DiCAPRIO story
"Yeah, I met him at a party two, three months ago, and I asked him if he'd let me hit that,
He's like, 'Tiffany, you're so funny.' I'm like, 'I'm serious.' And then he goes, 'I mean, I'd do it, but …' I was like, 'Come on, wasn't you in a squad? The coochie squad or something?' [
Editor's note
: DiCaprio was famously a member of the "pussy posse" with pals Tobey Maguire and Kevin Connolly.] I told him, 'My only stipulation: I wanna do it with you as your character in
What's Eating Gilbert Grape
.' He starts bustin' up laughin'. 'Why?' he asks, and I say, 'Cause I feel like that performance deserves a real reward and that reward is this (
gestures at her own body
).' He starts goin' into how he got into the role, how he worked with these kids and all this stuff, and I'm just listenin' and listenin', like, 'Mmm-hmm, mmm-hmm.' I finally go, 'All that's good, I just need to know, When's this gonna happen?'"
On ROSEANNE BARR:
"I don't know if you know El Segundo [a coastal California town near LAX], but if you're black and you're driving through El Segundo, you're going to get pulled over. I used to visit my friend Anna there, and it got to a point where I was calling the police officers by name. One day, we were walking around the neighborhood, and Anna says, 'Oh, Roseanne lives there.' Now, I loved
Roseanne
, and the next day we walked by, and she was in her yard. I say, 'Hiiii, Roseanne.' She looks at me (
makes a disgusted face
), and ran in the house. I thought, 'Maybe she don't want to be bothered today.' A week later, we walk by again, and I told Anna — she's Hispanic, but she looks white — she should say hi this time. So she says, 'Hi, Roseanne,' and Roseanne goes, 'Hey!' I thought, 'Maybe she got to know us.' Then I go back, like, a week later, I wave again and say, 'Hi, Roseanne! I love your comedy,' and she (
makes the same disgusted face
) and turns her head. I think, 'Fuck that bitch.' That was 2000, maybe 2001, so it's not new. She
been
racist, why'd you all give her a TV show?"
On her perfect day off
formwork:
"I'd wake up," she muses, "smoke a little weed, have a sip of vodka, eat some food, go back to sleep, wake up again, turn on some cartoons, take a poop, smoke a little more weed, have some water, go back to sleep."
-
CCG
The hatchback combines the spaciousness of a sedan with the convenience of a station wagon and the sporty style of slightly more utilitarian sports car!!!
For the owner, it is a handy ride whether running errands, hauling cargo, or, date night; the hatchback is a sweet ride.
Courtesy of the really good folks over at
CAR And DRIVER Magazine
here is your
CCG TOP 10
from the
CAR And DRIVER - 2018 BEST AFFORDABLE HATCHBACKS
:
1.
2018 CHEVROLET BOLT EV
(photo above)
Quick on its feet and fun to drive, the Bolt EV gives Tesla a run for its money. A floor-mounted battery powers a 200-hp electric motor; in our testing, we recorded 96 MPGe and a 75-mph highway range of 190 miles. It rides well over rough roads and acceleration is great, launching the car to 60 mph in 6.5 seconds. The cabin has a 10.2-inch touchscreen and a driver-facing 8.0-inch digital gauge cluster. Apple CarPlay, Android Auto, and 4G LTE Wi-Fi are available.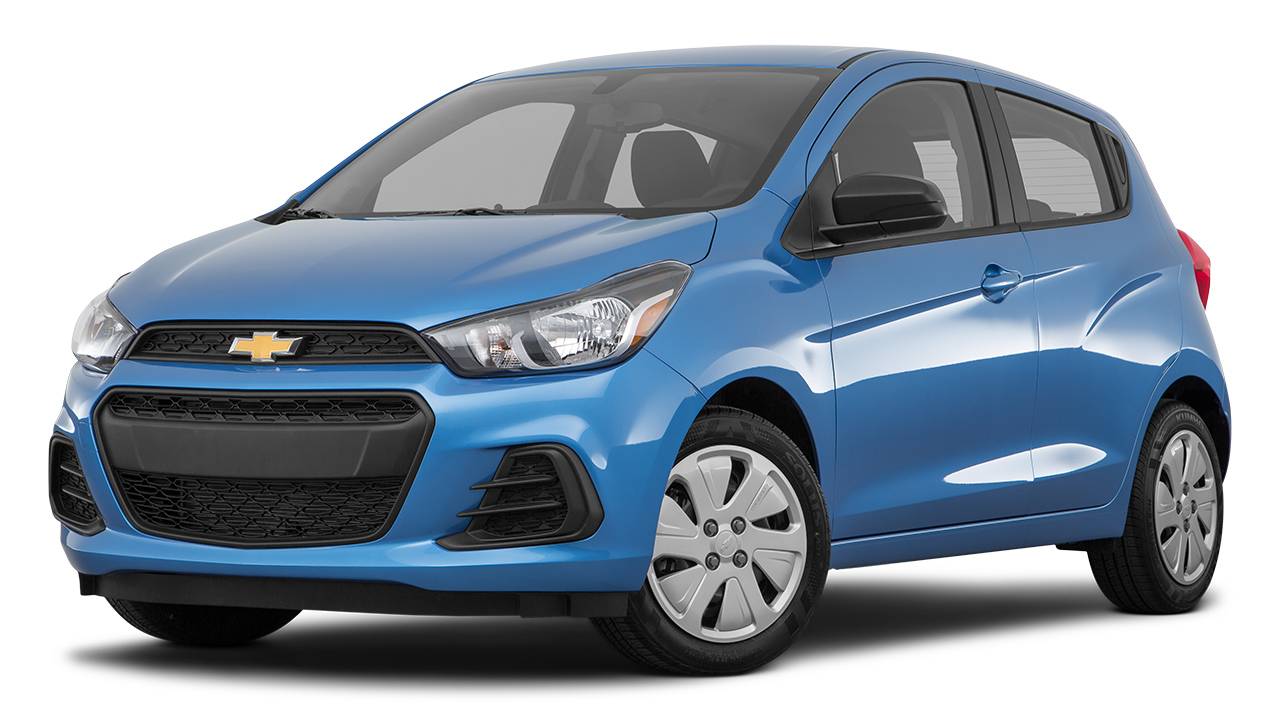 2.
2018 CHEVROLET SPARK
The Spark's persona is less shocking than its name, but those seeking basic transportation will be happy. The 98-hp 1.4-liter four pairs with a five-speed manual or a CVT. Being small doesn't mean unsafe; there are 10 airbags and lane-departure alert and forward-collision warning are optional. Onboard 4G LTE Wi-Fi is standard, as are Apple CarPlay and Android Auto. The Activ trim does its best SUV impression thanks to body cladding and a roof rack. A refreshed Spark hits dealers in fall 2018.
3.
2018 HONDA CIVIC
The Civic exemplifies automotive excellence and mixes fun with efficiency and practicality. Precise steering, a solid chassis, and a well-tuned suspension provide both a compliant ride and sweet handling. Sedans and coupes get a 158-hp 2.0-liter four or a 174-hp turbo 1.5-liter four paired with a six-speed manual or a CVT. The turbo is standard on the hatchback; a 180-hp Sport trim is optional and a 10Best winner for 2018. The cabin is spacious, but some may find the seats lack proper support.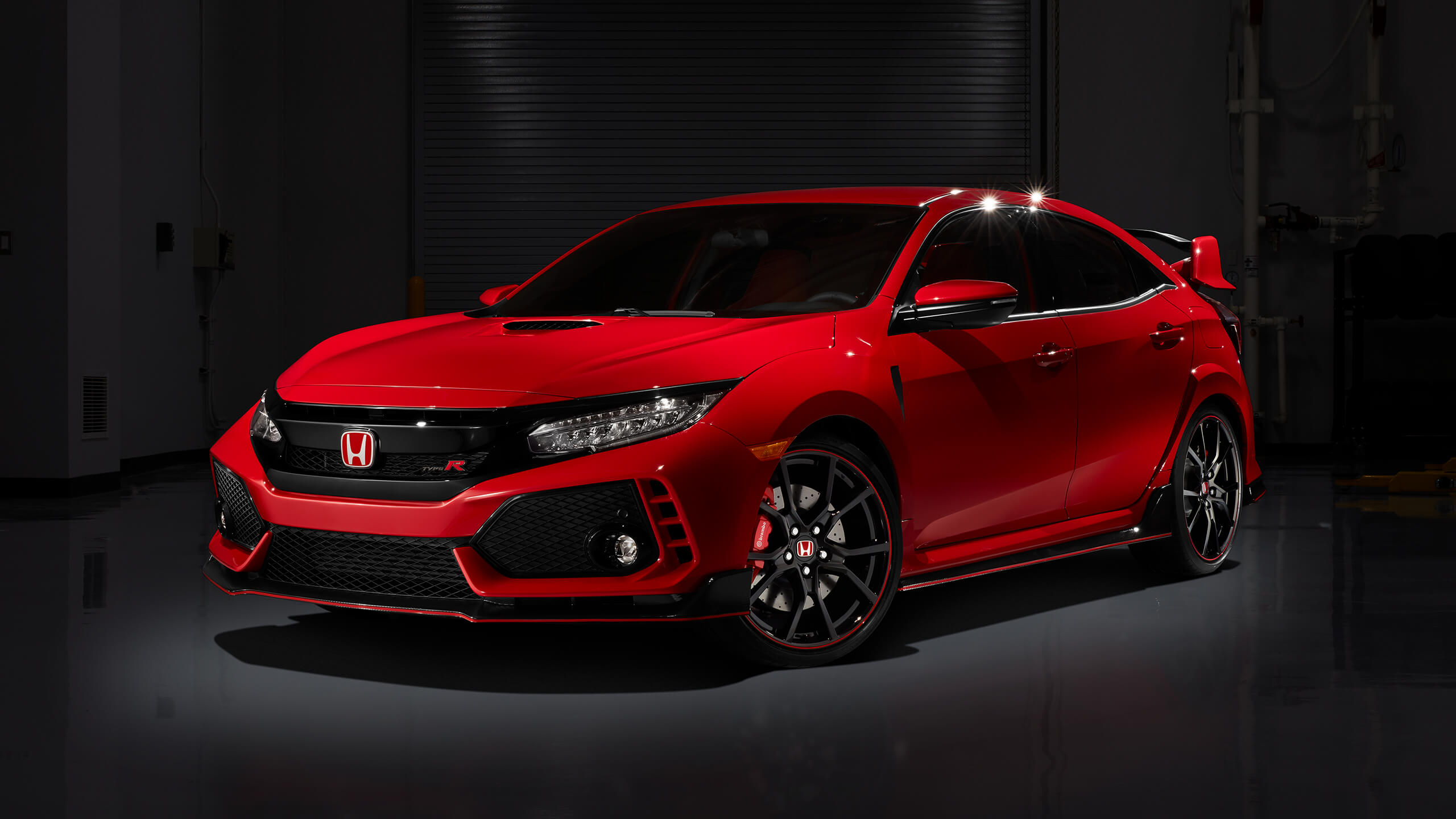 4.
2018 HONDA CIVIC TYPE R
The Type R has taken the States by storm, with its amazing mix of performance and poise earning it a spot on our 2018 10Best Cars list. The lone powertrain is a turbo 2.0-liter inline-four that funnels 306 hp to the front wheels via a six-speed manual gearbox. A front-strut suspension—Honda calls it Dual Axis—eliminates the torque steer normally associated with high-powered front-drive vehicles. Navigation, Apple CarPlay, Android Auto, and a 540-watt 12-speaker stereo are all standard.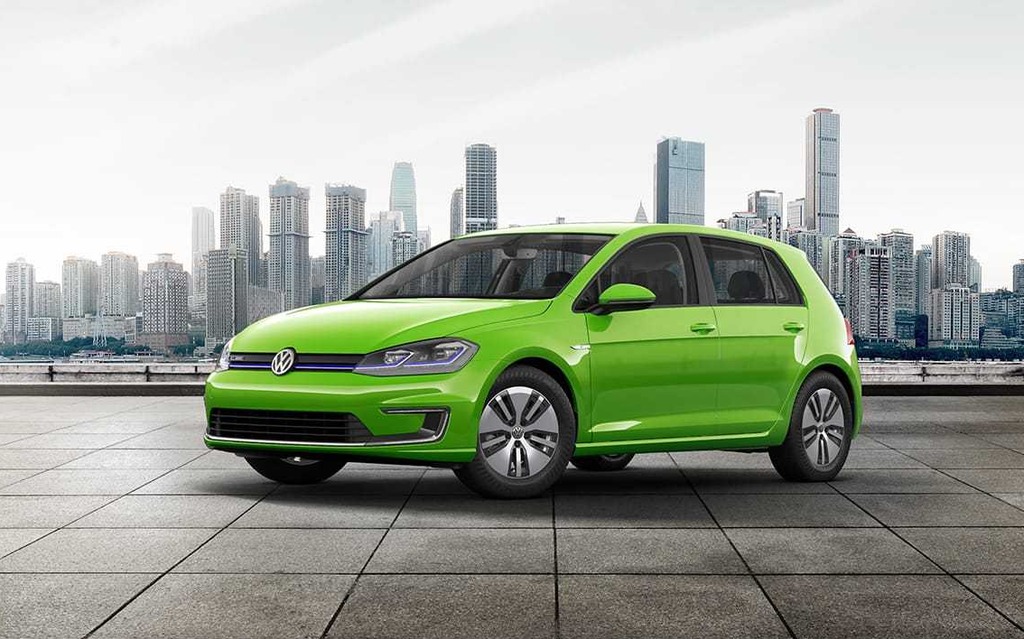 5,
2018 VOLKSWAGEN GOLF
With another 10Best Cars win for 2018, the Golf is a fixture on our awards circuit. We're not dispensing the honor out of habit—the Golf is truly excellent. It comes standard with a 170-hp turbo inline-four and a six-speed manual; a six-speed automatic is available. The Golf is responsive, predictable, and genuinely fun to drive. The hatchback makes the Golf practical, its price makes it attainable, and standard Apple CarPlay and Android Auto serve as sweeteners for the younger crowd.
6.
2018 VOLKSWAGEN GOLF GTI
Give it up for the GTI: This iconic hot hatch balances fun and function as few can do, and continues to win a spot on our 10Best Cars list for 2018. The standard powertrain is a 220-hp turbo 2.0-liter inline-four with a six-speed manual. A six-speed automatic costs extra, but it's almost as much fun as the manual. Sportier trims have upgraded brakes and a torque-sensing limited-slip differential. The GTI's classic plaid seats come standard, as do agile handling and hatchback practicality.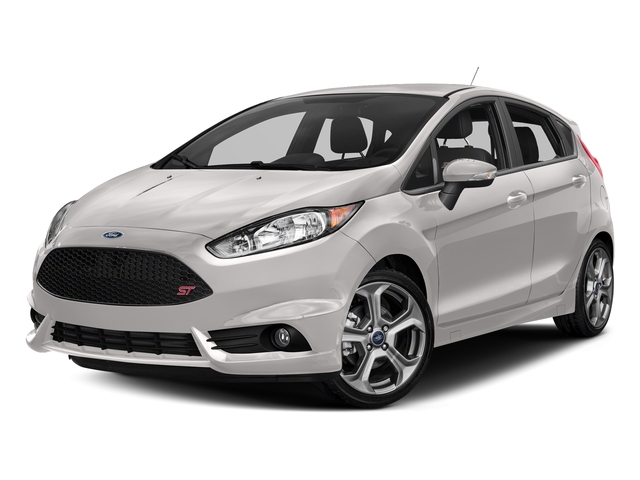 7.
2018 FORD FIESTA ST
As its name implies, the Fiesta ST, with a mighty turbocharged engine and sport-tuned suspension, is hot, spicy, and ready to party. The 1.6-liter inline-four makes 197 hp and pairs exclusively to a six-speed manual. A brake-based torque-vectoring system amplifies the ST's agility in corners, and the whole setup is not only fun, but urges the driver to push it right to the limit. A 6.5-inch touchscreen infotainment system is standard; navigation is optional, as are tight-fitting Recaro seats.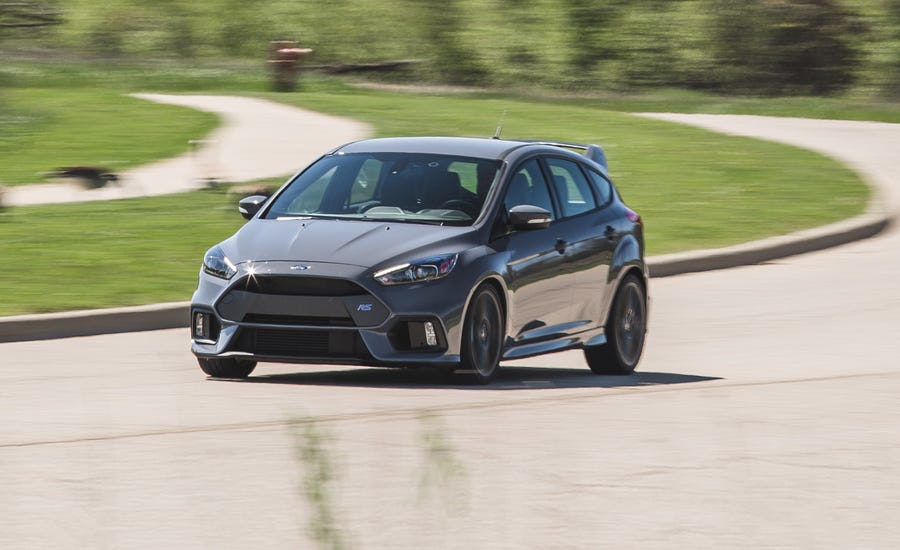 8.
2018 FORD FOCUS RS
Rally-driver wannabes and hot-hatch hooligans, time is running out on the Focus RS; production has ended, and there's no word on a replacement. Acceleration is brutal thanks to standard all-wheel drive, launch control, and 350 hp—in our testing, we hit 60 mph in 4.6 seconds. Drift mode lets you slide around like Ken Block, but the brakes could be stronger and the ride is stiff despite adaptive dampers. The RS is fun, but we find the Honda Civic Type R to be more refined and a better daily ride.
9.
2018 HYUNDAI ACCENT
No need for excuses here: The Accent, with its distinctive design and fuel-sipping engine, is a fine choice for an economical car. The interior feels more upscale than that of the competition, but the Accent is available only as a sedan. Its 130-hp 1.6-liter inline-four pairs with either a standard perky six-speed manual or an optional sluggish six-speed automatic. The manual rates at 37 mpg EPA highway; the automatic gets 38 mpg. The Accent has a 10-year/100,000-mile powertrain warranty.
10.
2018 MAZDA MAZDA 3
Not many vehicles successfully combine style, dynamics, and value in a compact package, but the Mazda 3 does—and it does so beautifully. Hatchback or sedan bodies are available; a slick six-speed manual and a 155-hp 2.0-liter four are standard, while a six-speed automatic and a 2.5-liter 184-hp four are options. The responsive steering and great handling will have drivers dreaming of twisty roads. Even add-ons such as nav, traffic-sign recognition, and heated seats won't break the bank.
-
CCG
Friday, June 15, 2018
Tuesday, June 12, the city of OAKLAND and the entire BAY AREA celebrated the GOLDEN STATE WARRIORS 2018 NBA WORLD CHAMPIONSHIP!!!
Press PLAY And ENJOY the
2018 NBA WORLD Champion GOLDEN STATE WARRIORS VICTORY PARADE
as it makes its way through the streets of Downtown OAKLAND, CA.
-
CCG
PHOTO
BRONX native Rapper CARDI B and ATLANTA native MIGOS Rapper OFFSET are soon due to experience the birth of their first child together, but; in the meanwhile, they will be the cover story for the July 2018 issue of
ROLLING STONE Magazine
!!!
CARDI B
posted to her
Instagram
:
"I guess it was too much to ask to wait until the official July release of our

@rollingstone

cover! This cover is so special to me and means so much! Thank you to everyone who helped put this amazing cover together! Even tho it was leaked and suppose to be In gray fuck it 🤷🏽‍♀️🤷🏽‍♀️🤷🏽‍♀️My daughter made it to the Rollin Stone cover !!!! Official release in July.You can't ruined what's for me ❤️❤️❤️❤️ROCKSTARS

@offsetyrn"
-
CCG
Check for
MARY HOOPA'S HOUSE Of FRIED CHICKEN & OYSTERS
,
CHRISTIANE CHRONICLES RANT & RAVE On BARSTOOLS & GRAVY
, a healthy appreciation for
ATLANTA STRIP-MALL RESTAURANTS
, and; so MuchMORE in the June2018
The RISE Of GEORGIA BEER
issue of
ATLANTA Magazine
!!!
Here are the
CCG SUDSY 7
from
EVERYTHING YOU NEED To KNOW About The RISING GEORGIA CRAFT BREW SCENE
:
1.
Besides DRINKL what can I DO at ATLANTA BREWERIES???
2.
HOW Do YOU Make CRAFT BEER???
3.
WHY Is A SIX-PACK Of CRAFT BEER So EXPENSIVE???
4.
WHY Is The GEORGIA CRAFT BEER SCENE So ALL-WHITE EVERYTHING???
5.
HOW HARD Is IT To OPEN A BREWERY In GEORGIA???
6.
What SEEMS To BE The FUTURE For CRAFT BEER In GEORGIA???
7.
HOW Is HOMEBREWING In GEORGIA???
-
CCG
Comedian-Actress TIFFANY HADDISH makes yet another dynamic statement, but; this times is draped in
haute couture
for the cover story of
W Magazine
!!!
Press PLAY And ENJOY the video of her describing her famous white ALEXANDER McQUEEN dress, her
GIRLS TRIP Movie Audition
, and; so Much MORE.
WARNING!!! HARSH LANGUAGE!!! NSFW!!! WARNING!!! HARSH LANGUAGE!!! NSFW!!!
-
CCG
Many top-A-List comedians have taken the opportunity to take shots at President DONALD JOHN TRUMP!!!
Likewise; there are also many who have declined to do any jokes about our current Commander-in-Chief.
Comedian-Actress KATHY GRIFFIN is one such comic who has take nearly every available window assail against the sitting POTUS.
Do YOU remember when last year
KATHY GRIFFIN posed holding the severed head of DONALD TRUMP in a photo for Photographer TYLER SHIELDS
?
That particular
TRUMP STUNT
backfired, causing her to
lose a job with CNN and become the subject of investigation by the U.S. SECRET SERVICE
.
She apologized, but; later
retracted her apology, stating the importance The FIRST AMENMENT Of The U.S. CONSTITUTION
.
Kathy Griffin recently kicked off her
KATHY GRIFFIN: LAUGH YOUR HEAD OFF TOUR
, and; #45 is a part of the act.
However; she has also decided to point the finger at Comedian-Actor KEVIN HART for his NOT eviscerating Mr. TRUMP.
USA TODAY
reports Kathy Griffin firmly asserted her
WHITE PRIVILEGE
by stating that as a WHITE WOMAN, she believes because KEVIN HART is a BLACK MAN; he should be making jokes about TRUMP:
"I do feel like this is such an anxiety-ridden time for everyone that there is a thirst for all kinds of comedy. And look, if you want to not hear about Trump at all, go see Kevin Hart. He doesn't even mention Trump. I personally think that's a p*ss* move because he's a black man. But I guess he's selling more tickets than I ever will."
-
CCG
PHOTO
PHOTO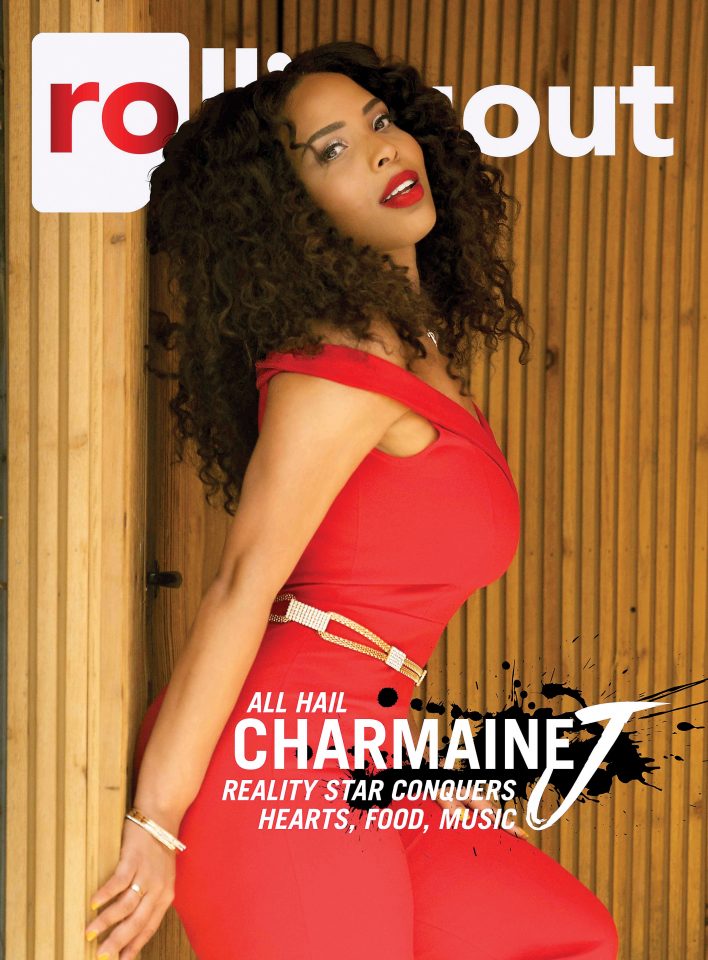 BLACK INK CREW: CHICAGO
star CHARMAINE j. is the cover story for the current issue of
ROLLING OUT Magazine
!!!
Here are a few interview interludes:
What inspires you to show up at work every day?
What inspires me to show up to work every day [are] my passion and the examples my mother and father set. They are hard-working people who would sacrifice anything for me. I also have the opportunity of a lifetime now and I am not going to let it pass me up. I want to climb to the top and be a legend in the game.
W
hy is it important for Black women to be in leadership roles in male-dominated industries?
It is important for women of color to be in leadership roles in male-dominated industries because there was a time when women, especially women of color, were only responsible for taking care of the family. We have so much more potential. Women of color are now the fastest-growing group of entrepreneurs. Our hard work and persistence on never giving up is why we are now taking over male-dominated careers, as well. Women don't have a choice but to work harder than men. That's why we are taking over.
What are the do's and don'ts for young women in your business?
The do's and don'ts for women in my industry would be:
1. Do not burn bridges: you never know who you will need down the line, so building relationships is important.
2. Please don't sleep around. Guys talk more than females. It can get really messy and it is not worth your reputation in the industry.
3. Don't hate on other females in the industry. There can be more than one queen in the spotlight. It's just not cute.
Name three successful female role models and explain why you admire them.
Michelle Obama is such an amazing Black female role model to have in 2018. She exudes what being a lady really is and a lot more of us, including myself, need to take a note from her book on how she dresses, carries herself, speaks and is a leader in the community.
Katrina "Kat Tat" Jackson. She is so lit. She followed her dreams, moved to L.A. and now opened up her shop in Beverly Hills and did not let anything or anyone stop her shine.
My mother, Glenda Walker. She is the kindest, [most] loving and forgiving woman on this Earth. She graduated from an HBCU and encouraged me to follow in her footsteps, [which] was the best decision of my life.
-
CCG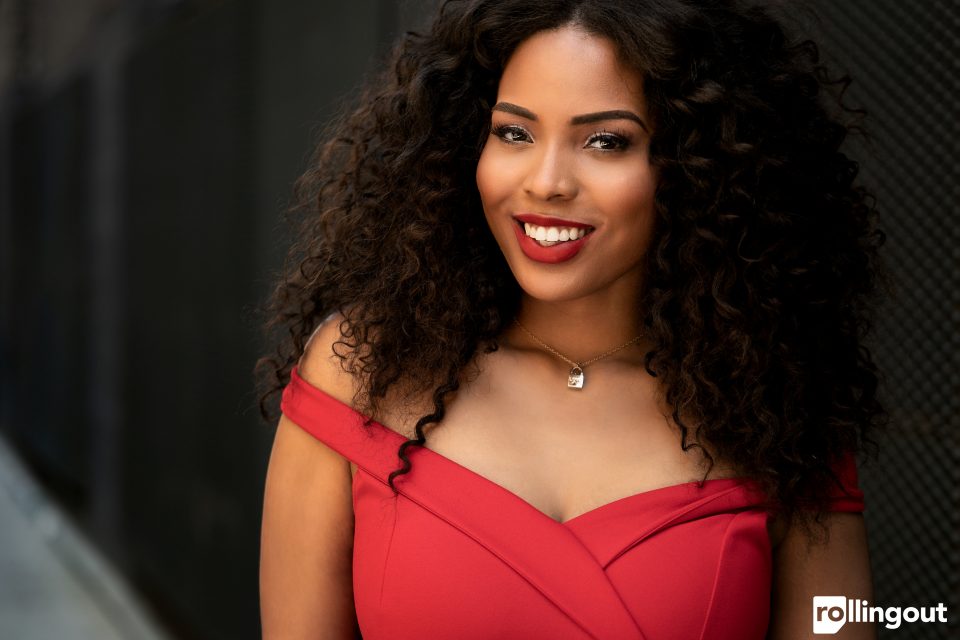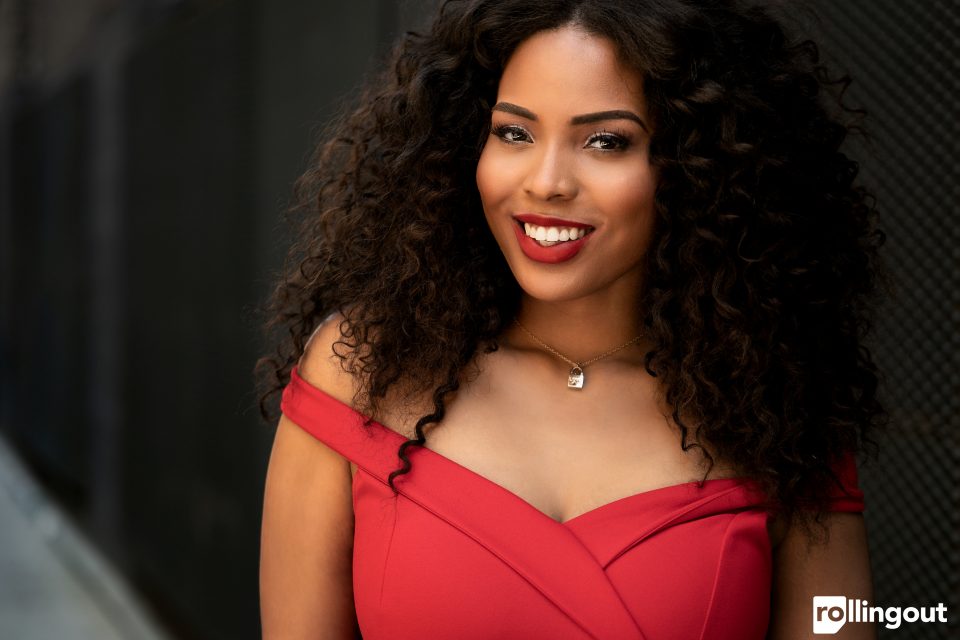 A post shared by

Charmaine

(@charmainej_tv) on